Type: Guesthouse Price: from xxx
Grading: Check-In:
Rooms: 14 Check-Out: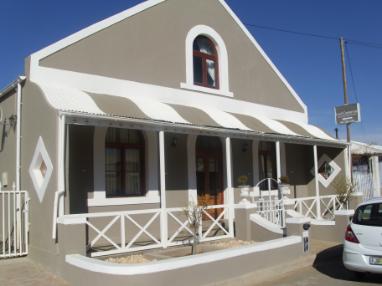 Money cannot buy the years and memories that matured into the houses that form part of Lord Carnavon Guesthouse. It has been carefully restored by owner Pieter Hoffman to its former glory. With a mixture of modern facilities and Karoo antiques, the character evokes memories of a bygone era of Karoo grandeur.
Fourteen airconditioned rooms are available, as well as satellite TV and two lounges with cosy fireplaces. Four of the rooms are separate flats, originally built as communion rooms (nagmaalkamers) and stables for use by local farmers, decades ago, on their monthly visit to the town.
Limited self catering facilities are available, but traditional Karoo meals are served on request.
Lord Carnavon awaits your stay!
Room Facilities:



Bathroom with shower
Tea and coffee
TV with satellite channels
Public Facilities:
Two spacious lounges

delicious local home made dinner available on request

Free parking
Location Lord Carnavon Guesthouse:
Address:
10 Daniel Street, Carnavon 8925, South Africa
GPS:
S 30.968134/ E 22.12949
Address:
10 Daniel Street, Carnavon, 8925


South Africa