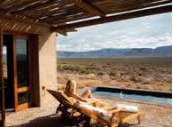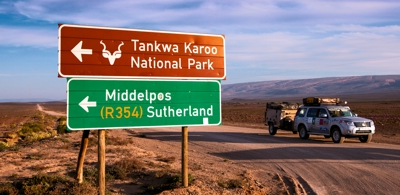 Located on the southern boundary of the Northern Cape with the Roggeveld escarpment in the east, the Cederberg mountains in the west and the Klein Roggeveld mountains in the south, a mere four-hour drive from Cape Town transports visitors into the heart of this truly spectacular national park.
Situated within the Succulent Karoo Biome, Tankwa Karoo National Park offers a unique experience and mind-blowing landscapes ranging from the sheer cliffs of the Roggeveld escarpment to the moonscapes of the Tankwa Desert. In 1986, Tankwa Karoo National Park came into being with the conversion of approximately 27 000ha of state-owned land into a national park. Since 1996, additional land has been bought and the current size of the Tankwa Karoo National Park is approximately 131 000 hectares.
Tankwa Karoo National Park has a multitude of small mammal species including duiker, steenbok, porcupine and black-backed jackal. Leopards also naturally roam the area and endemic large game species such as the Cape mountain zebra, red hartebeest, gemsbok and springbok have also been reintroduced to join the existing kudu herds. Accommodation is available at the picturesque rest camp and an old restored farmhouse.