Savoy Hotel & Conference Centre Kimberley
Type: Hotel Price: From R 260 p.P.
Grading: *** Check In: from 14h00
Rooms: 45 Check Out: 10h00
Established in 1892, the Savoy Hotel and Conference Centre is centrally situated in the heart of Kimberley, approximately 50m from the Town Hall. The Savoy is one of Kimberley's oldest and most enchanting hotels and has lived through the diamond heydays.
The hotel has 45 spacious bedrooms and suites that can accommodate up to 119 guests. All rooms are equipped with air-conditioners, TV, Radio, tea & coffee facilities and en- suite bathroom with either bath and/ or shower.
The upmarket Tiffany's Restaurant and the old style Tiffany's Bar cater for all your dining and entertainment requirements. For meetings, conferences or events enjoy the service of Savoy Conference Centre.
The Savoy Hotel Kimberley is part of Savoy Hotels, a South African hotel group focusing on the African continent with properties in South Africa, Sierra Leone & Tanzania/ Zanzibar.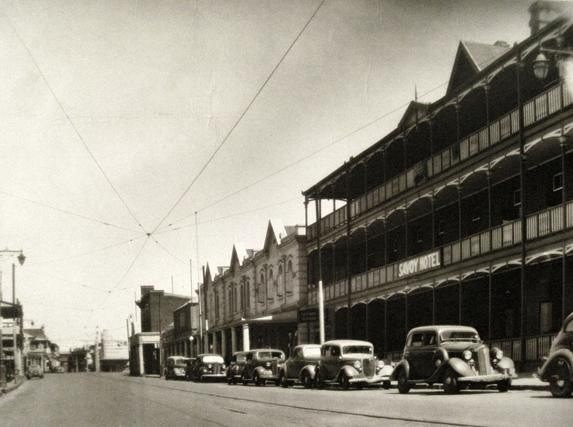 Room Facilities:
Tea and coffee

TV

Aircon

Radio

Bathroom with shower and/or bath
Hotel Facilities:
Restaurant
Bar
Conference Centre
24h Reception
Room Service (10h00 - 22h00)
Free Parking
Free Wireless Internet in Public Areas
Location Savoy Hotel Kimberley:
Address:
19 Old De Beers Road, Kimberley, 8000, South Africa
GPS:
-28.731539, 24.765587
Address:
19 Old De Beers Road, Kimberley, 8000, South Africa